Welcome to Swimbait Underground
Register now to gain access to all of our features. Once registered and logged in, you will be able to create topics, post replies to existing threads, give reputation to your fellow members, get your own private messenger, post status updates, manage your profile and so much more. This message will be removed once you have signed in.
Login to Account
Create an Account
1

6" Injected Lunker Punker
Uploaded by marc626 , Dec 16 2015 04:00 PM
Lunker Punker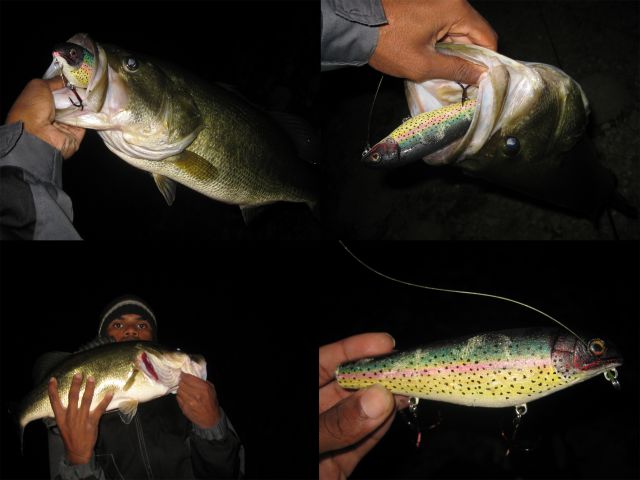 To answer your question if the lunker punker works in cold weather. The answer is yes. I used the 6" injected punker. I drilled holes and added oil inside to muffle the sound of the rattles because they are loud and just spook fish off where I live. I spray painted the bait and used prismacolor markers to detail the lure in somewhat of a trout pattern with no tail feather hook. Not a great paint job but it works for me.

I fished the bait using a 300 sized reel and a 7'9" rod with 20lb. test mono. I caught this bass in shallow water by chucking the bait as far as I could and using single twitches all the way back to shore. It's the non-aggressive walk the dog technique. Anyways. Here's the Pic.
6" Injected Lunker Punker